REEL CANADA Film Festival 2007 & 2008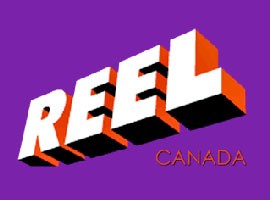 REEL CANADA is a national initiative of members of the film and television industry in Toronto, designed to bring Canadian films into Canadian classrooms. It is endorsed and supported by our National Honourary Patron, the Right Honourable Adrienne Clarkson, Honourary Patron Mayor David Miller, a Board of Directors and an Advisory Committee that includes some of our most prominent filmmakers and producers - Atom Egoyan, David Cronenberg, Norman Jewison, Robert Lantos, Don McKellar, Sarah Polley, Paul Gross, Nicholas Campbell, Sonya Smits, Colm Feore, Jean-Marc Vallée and many others have all put their personal endorsement on this vital project.

REEL CANADA is a day-long traveling film festival that exposes Canadian films to high school students.

Each event includes films chosen by the students themselves from a curated program of features, documentaries, animated programs and shorts. Special guest speakers such as actors, directors and other prominent personalities present the films and take part in Q&A's with the students.