DKPR public relations is the leading Toronto PR agency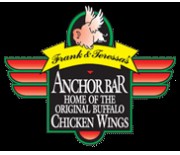 dkpr public relations is hired by the new Anchor Bar Canadian Franchise in Hamilton, Ontario
Wednesday, December 19, 2012
dkpr public relations inc. is the Agency of Record for the first Canadian franchise of the Anchor Bar opening in Hamilton, Ontario in January 2013....
Read more...
Muskoka Brewery Introduces Two Vintages of Double Chocolate Cranberry Stout for the Holiday Season
   /contact-us An Innovative Winter Brew Worthy of Cellaring Muskoka Brewery Introduces Two Vintages of DoubleChocolate Cranberry Stout   For...
Read more...
As a leading PR firm in Toronto, dkpr has a pro-active approach to Public Relations.

Creative publicity campaigns that get results above all  other noise.  We create conversations in a distracted world.  Our PR agency creates opportunities to catch the attention of the Press when powerful editorial coverage is required. It's our job to sell the media your story – in a form in which they want to buy it and to create new audiences for your brand.

Specializing in Event and Entertainment public relations as well as crisis management and corporate PR.  Deborah Knight has been a PR agent for top Canadian companies including Skydome and WestJet, and brings her media relations expertise and strategy to every new event. Contact DKPR to get noticed!